Johnny and Grant go to Mallorca April 2008 / 01 Train from Palma to Soller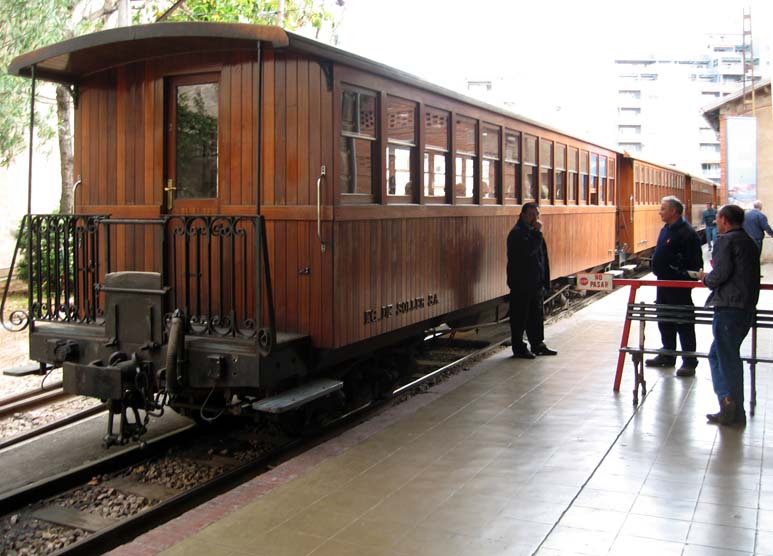 Soller - pronounced sawyer as in Tom Sawyer.
Lovely old tourist train lined inside and out with mahogany! Clever flippable seats that enable you to face either direction.
Don't worry - Mallorca also has modern, efficient trains too with frequent and regular service. This one is just for the tourists and anoraks going to Soller!