R U C K E R S P A P E R S
Designs made from wood blocks
hand cut by Grant O'Brien
Decoration details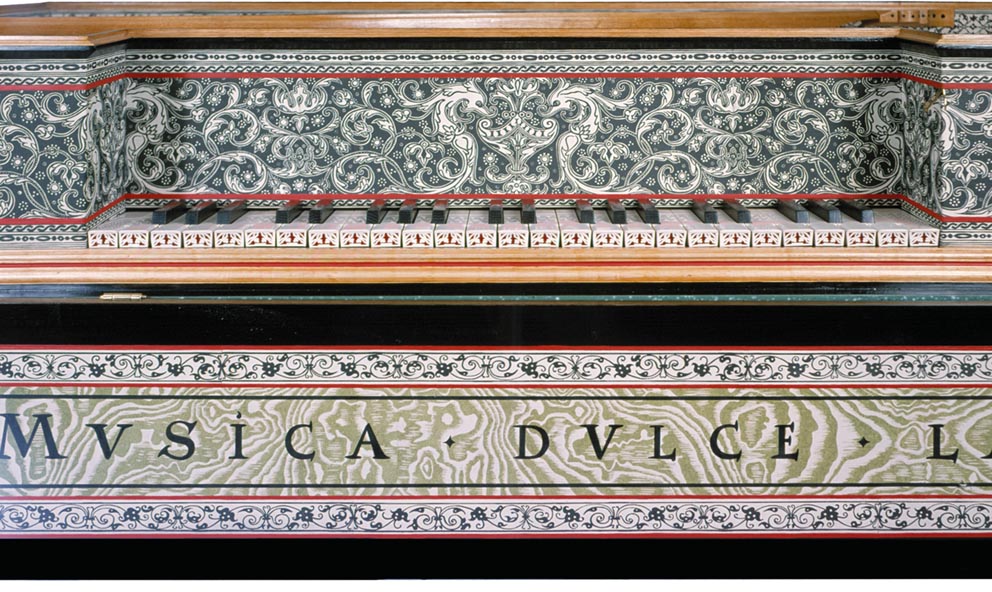 The keywell decoration of a Ruckers-copy spinett virginal showing details of the decorations.
Click here to go back to the section on the details of the decoration of Ruckers virginals and harpsichords.
Return to the section on Ruckers papers
Catalogue of the available hand-made Ruckers papers.
Hints on laying the Ruckers 'silk' paper
Prices of hand-made Ruckers papers.