G R A N T O 'B R I E N
EARLY KEYBOARD INSTRUMENTS

Harpsichords, Virginals, Spinets and Clavichords
Restorations and Consultations

Click on this image for further information.
A stunning Franco-Flemish antique harpsichord harpsichord is for sale (photo above)
This harpsichord was originally made in Antwerp in 1617 by a maker who was not a member of the Ruckers family. It was then mis a ravalement in stages in Paris c. 1735, in 1750, c. 1775 and in 1786. It is now a classic French double-manual harpsichord with a full 5-octave compass of F1 to f3, 2 x 8', 1 x 4', with an extra peau de buffle set of jacks making up a full four registers.
It has a stunningly-beautiful decoration with an outer case decorated in gold vernis martin and case and lid paintings attributed to François Boucher and Christophe Huet.
The stand is carved and gilt in a French Roccoco style. It is original to the 1750 ravalement and was widened, along with the rest of the instrument, in 1786.
The sound is full, rich and evenly-balanced across the whole compass.

virginal building tradition (click here)
by Grant O'Brien.
Re-published as a digital reprint by Cambridge University Press, 2008.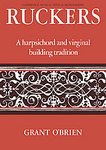 Flemish papers for sale (click here)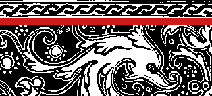 Full-scale harpsichord, virginal and stand drawings for harpsichords and virginals are available for sale (click here)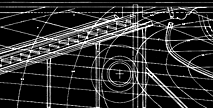 Harpsichord-making woods for sale
A small amount of the important woods normally used by harpsichord makers is available for sale. This is all well-seasoned and of the highest quality available.
The types of wood include accurately-quartered Italian spruce soundboard wood. This soundboard wood is sold only in flitches of about 6 to 15 planks. Each flitch is a succession of slices from the same tree, and these can be used (as most Flemish and French makers did) to make a soundboard that is perfectly uniform in colour and texture because it is all of exactly the same wood for the whole soundboard.
Also available is knot-free Italian cypress from Tuscany (cipresso netto), genuine African ebony (Diospyros crassiflora) and 20,000-year-old bog oak.
All of this wood was bought as air-dried, and is now more than 30 years old.
For further details of quantities and prices please see the woods section of this site.
: Please follow the 'Contact details' link in the column on the left.
The number of people who have visited this site since January, 2003 is .
Web design by Grant O'Brien, Edinburgh, 2017 Web pages last up-dated: Monday June 12, 2017
©Grant O'Brien, Edinburgh, 2017