Aim: To maintain simple shelters in remote country for the use and benefit of all who love wild and lonely places.
This bothy is no longer an MBA Bothy and has been handed back to Ben Alder Estates. The MBA and the former Bothy Maintenance Organisers no longer entertain enquiries and have no further responsibility regarding this bothy.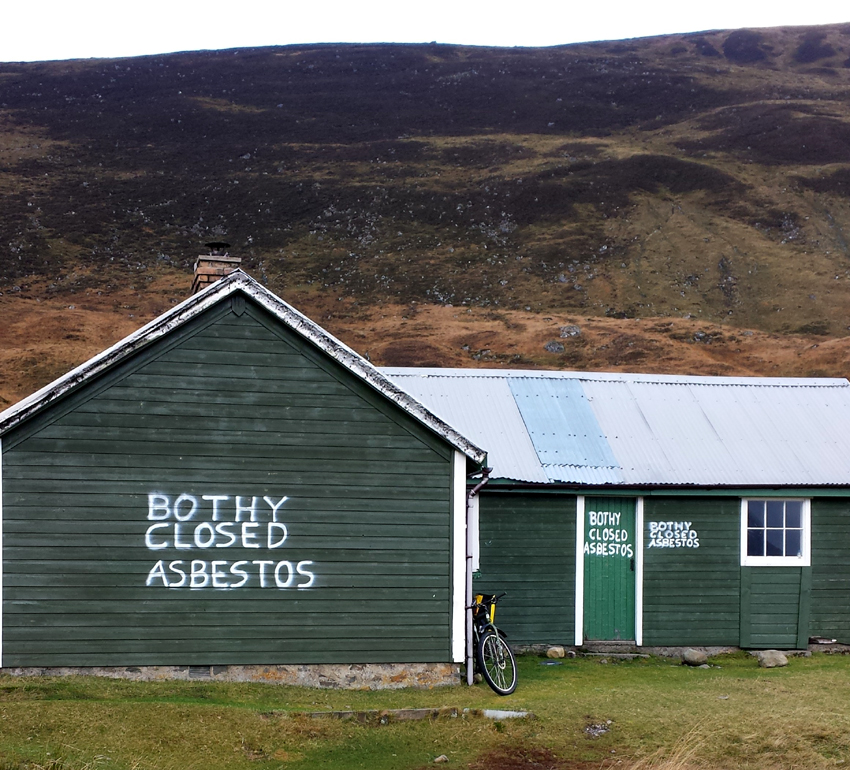 It is dangerous to enter or use the Bothy or even to approach it as there is now exposed asbestos on the interior and outer walls of the Bothy.
You will therefore have to make other arrangements until the situation can be remedied or the Bothy is destroyed and rebuilt!

The Culra Bothy Maintenance Organisers are devastated at the inappropriate action that has led to the closure of Culra and hope that those responsible within the MBA take immediate action to have the Bothy replaced and re-opened.
CULRA BOTHY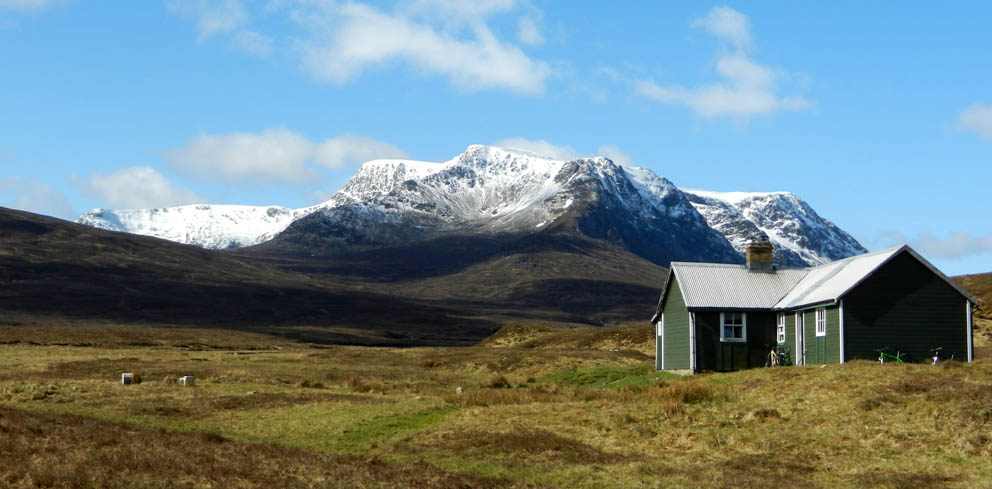 Culra Bothy with Ben Alder in the background in May, 2012