A Franco-Flemish double-manual harpsichord,

originally a 'transposing' harpsichord made in Antwerp in 1617, and then given a bass ravalement in Paris in 1750 by François Étienne Blanchet. Later given a treble ravalement in 1786 by Jacques Barberini and Nicolas Hoffmann.

<![if !supportEmptyParas]> <![endif]>

The decoration of the outside of the lid attributed to François Boucher, Paris, 1750.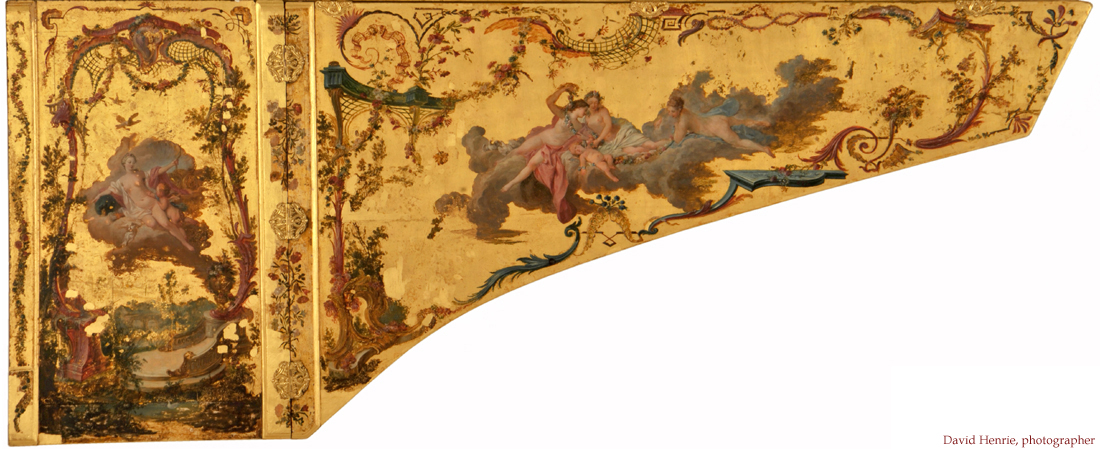 Whole of the lid partly cleaned and before restoration showing the decorations and the two major paintings attributed to Francois Boucher

(1703 - 1770)

, Paris, 1750. See below for a detail of the main-lid painting. The decorations around the Boucher paintings are attributed to Christophe Huet, Paris, 1750.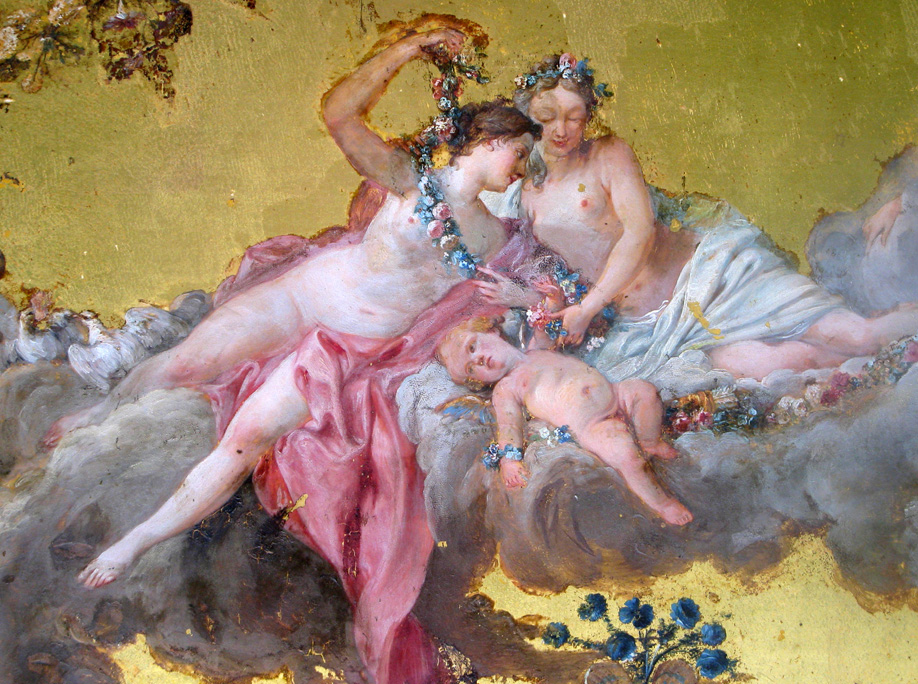 Detail of part of the exterior lid painting showing Flora and Juno with a putto, attributed to François Boucher, Paris, 1750
Return to the important features of the Franco-Flemish harpsichord
Return to the main section on the history of the Franco-Flemish harpsichord